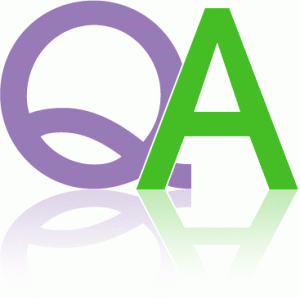 FAQ
1. Where Ukraine is located?

Ukraine is the second largest country and situated in the south-eastern part of Europe.

2. Which city is the Capital of Ukraine?

Kiev is the Capital of Ukraine.

3. Is Ukraine christian ,Muslim,budhist or Hindu country?

90% Population of Ukraine is christian.

4. Which university is good for my desired degree program?

It varies from course to course.

5. Are these Universities recognized?

Yes, these universities are recognized by the Ministry of Higher Education of Ukraine.

6. How many Years a course consists of at Ukrainian universities?

It depends which course you want to study.

7. Which is the currency of Ukraine?

The currency in Ukraine is Hryvnia US$ 1 = 27 Hryvnia approximately

8. Which language is spoken in Ukraine?

In the Eastern part of Ukraine Russian is spoken and in the western part of Ukraine normally Ukrainian is spoken.

9. In which language i can follow my educational program in Ukraine?

You may follow your desired degree program in English fully.If you want to study in Russian medium of instruction that is also possible for any international student after completing his/her one year preparatory course.

10. There is any language test before I join the program in Ukraine?

No
11. The degree i will earn at any Ukrainian university will be recognized worldwide?
Yes.

12. What is the hostel fee for one academic year ?

Hostel costs are mentioned in tuition section.

13. Will i pay my university fee every semester or for one academic year?

For the First year you will pay in full.From 2nd Year you may pay semester wise
14. Once i am registered at the university how I can receive money from parents for my next year fee?
Very easily you will open a bank account at any bank in Ukraine and may transact money.

15. What students do normally in summer vacations?
Normally.
Some leave for their homeland for spending vacations with their family,Some go to other countries for summer jobs like Germany,USA,France etc etc.
16. Do people speak English in Ukraine?
Normally they understand .

17. How do Ukrainian Academies help the international new students?

Please check our service section.

18. What if there is no embassy in my country?

You will apply the visa at nearest Embassy of Ukraine to your country.Please check the Embassies section for complete Embassies list.

19. Are international phone calls expensive in Ukraine ?

Not at all.We will guide you the different ways to call much cheaper to your country like for 5-10 cents per minute .

20. Are the university hostels near to the universities?

Some are near to the university campus and some are a bit far but not too far.Students use public transport normally if the hostel is not so near to the university.

21. Which transport can i use to reach university?

Transport system is much convenient in Ukraine like buses,vans,subways and trams.

22. Once i finish my course in Ukraine.I must return to my homeland?

Many leave back to their homelands,many remain in Ukraine and do jobs and many go to other countries for job purpose.
Ph,WHATSAPP/VIBER:+380952493720