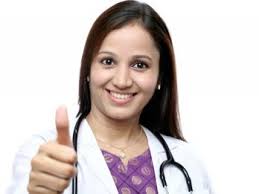 FOR INDIAN STUDENTS
Students from India are studying in huge numbers in Ukraine at all national universities especially Medical and Aeronautical universities and more applications are in process for 2020-2021 intakes.
We would like to inform the Indian students specially that We have excellent English teaching system and Ukraine is an ideal destination for international students as our local community is very friendly with foreigners.
Students from India obtain their visas from VFS GLOBAL in Delhi,India.
Indian applicants obtain non-appearance visa. 
Visas issuance system is not that difficult as for UK, USA,Canada or other European countries.
After issuance of study invitation by the Ministry of education,a confirmation is sent to the embassy for each applicant' official admission.
VISA REQUIREMENTS FOR INDIAN STUDENTS
Ukrainian Embassy is located in the capital of India.
Official website for Embassy of Ukraine in India.
http://india.mfa.gov.ua/en/consular-affairs/services/visas
2020 VISA ISSUANCE LAW FOR STUDENTS FROM INDIA
Students from India obtain their visas from VFS VISA CENTER in Delhi.
http://www.vfsglobal.com/ukraine/india/contact-us.html
According to new law by Ukraine Embassy now in 2019 students from India only present the 10+2 certificate with valid passport and original study invitation and visa is issued.No more documents required.
Applicants for student visa ("D" type) along with the application normally have to submit the following documents:
1. Original of invitation for study and its photocopy
2. Original of birth certificate and its photocopy with translation into Ukrainian language
3. Original of school-leaving certificate with transcript of marks and their photocopies with translation into Ukrainian language
4. Medical certificate of general fitness and its photocopy, issued no more than 2 months before University studies' process begin
5. Original of affidavit (sponsorship letter), which has to contain: a full name of a sponsor, his/her address, telephone numbers, e-mail, and obligation of a sponsor to cover expenses (stating sum of expenses) of an applicant
6. Photocopy of sponsor`s ID/passport
7. Original of  person's or sponsor's bank statement for the last six months. Minimum amount should be sufficient to cover all applicant's expenses during his/her first year in Ukraine (tuition fees and daily expenses)
8. The insurance policy valid for the period of stay in Ukraine and its photocopy
For Indian citizens: all Indian documents must bear Apostle stamp, affixed by the Ministry of External Affairs of India.
1. All applicants visiting the Embassy of Ukraine in the Republic of India for submitting their applications are advised to book an appointment.
The appointment can be booked over the phone (+911126145093) or via email (emb_in@mfa.gov.ua).
2. The applicant should submit the original of the payment slip to the Embassy at the date of submission of visa application and supporting documents.
3. Visa Application form should not contain any corrections related especially to the name, passport details of the applicant, dates of proposed entry into/exit from Ukraine, number of entries, date of submission and etc.
4. All necessary documents for Ukrainian visa in original should be submitted with 1 attached copy of each document except bank statement and application form.
Consular fees have to be deposited to the Embassy's accounts in the Ratnakar Bank Limited.
Accounts details:
Account name: Embassy of Ukraine Consular
Customer ID No. 2091172
INR Account No. 409000315329 (to pay in Indian Rupees)
USD Account No. 409000315310 (to pay in US Dollars)
Ratnakar Bank Limited address:
23, Basant Lok Market
Community Centre
Vasant Vihar, New Delhi 110057
Submission hours:
Monday, Tuesday, Wednesday, Thursday, Friday from 10.00 a.m. to 1.00 р.m.

Collection hours:
Monday, Tuesday, Wednesday, Thursday from 4.00 p.m. to 6.00 p.m.

Friday from 12.00 p.m. to 1.00 p.m.
NO IELTS OR TOEFL IS REQUIRED
Interested applicants for 2020-2021 intakes may contact us directly for the admission process at universities in Ukraine.
Ph,WHATSAPP/VIBER:+380952493720
Email: ukrainianacademies@gmail.com