AERONAUTICAL UNIVERSITIES IN UKRAINE
Ukraine has the best aeronautical engineering universities and every year students from different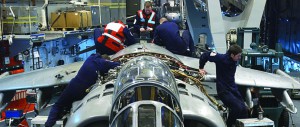 t countries come to join their aviation program in Ukraine.In 2020-2021 this number is increasing more observed through applications by international students.
WHAT IS AERONAUTICAL ENGINEERING?
As you know that engineering has many areas of studies like computer engineering civil engineering architecture engineering mining engineering electrical engineering mechanical engineering etc etc and these all engineering areas are very important and play a huge role in our daily lives somewhere and engineers make our lives easier with new innovations and taking care of current technical world with calculations.
Aeronautical engineering is also an engineering area of study and it is all about the airplanes no matter which type because the air technology used is somewhat same.
Aeronautical industry is most important in the world as we all travel sometime somewhere by air and these aeronautical engineers maintain properly this air technology for us.
These aeronautical engineers maintain the aircraft and repair the damages happened.
They play a huge role in this air industry and have great values for others as without them world could have huge distances.
They play major role for developing new technology in the field of aviation and maintain the older one.
Whenever  there is health problem a doctor is required just like that aviation engineers are air doctors and repair any technical issues related to air machines.
In case the aeronautical engineers are best at there work than such miracles happen
https://www.cnbc.com/2018/07/27/boeing-steps-in-to-rescue-the-manufacturer-of-the-worlds-biggest-plan.html
AERONAUTICAL EDUCATION IN UKRAINE
Ukraine has the best aeronautical engineering universities with modern technical equipment and current world teaching methods.
Aviation graduates from Ukraine may join their jobs in any country as they are well skilled by highly professional teaching staff at aeronautical universities in Ukraine.
There are different courses are taught in aviation field in Ukraine which includes airplanes and even helicopters engineering.
Students also learns the aircraft engineering,systems of aircraft,space technology,rocket technology,radio systems in aircraft.
Mostly students come to join their aviation programs from Nigeria,India,Morocco,Tunis,Ghana,Israel and many more.
The universities also have foundation program for Non English speaking nationals.
We assure you that Ukraine has the best aviation training programs in the world for international students.
MEDIUM OF INSTRUCTIONS IN UKRAINE FOR AVIATION ENGINEERING
This course is taught in two languages in Ukraine Russian and English.
It is the choice of the student that which medium of instructions he/she chooses to study aeronautical engineering degree program.
Ukrainian students join their degree program in Russian medium of instructions.
International students who are good at English or whose national language  is English join their degree program in aviation field directly in English medium of instructions.
Many students come from the countries where the national language is not English or they are not good at English so for the first year they join preparatory faculty to learn Russian language with science subjects and after completing this one year preparatory course they join their degree programs in Russian medium of instructions.
FROM WHICH COUNTRIES MOSTLY STUDENTS COME FOR AVIATION ENGINEERING COURSE?
International students come from any country to study aeronautical engineering and they are accepted normally.
Currently students from the following countries are studying at aeronautical engineering faculty.
Nigeria
Ghana
India
Pakistan
Morocco
Sri Lanka
Guinea
Zimbabwe
Zambia
Turkmenistan
Azerbaijan
Congo
Namibia
Swaziland
LIST OF AERONAUTICAL UNIVERSITIES IN UKRAINE
1. KHARKIV NATIONAL AEROSPACE UNIVERSITY
2. KYIV NATIONAL AVIATION UNIVERSITY
3. KIRIVOGRAD STATE FLIGHT ACADEMY OF UKRAINE
4. KREMENCHUK FLYING INSTITUTE
TUITION FEE FOR AERONAUTICAL ENGINEERING DEGREE PROGRAM 2020
1:PREPARATORY COURSE (NOT COMPULSORY)
Duration: 10 Months
Fee: 1,500$
2:AERONAUTICAL ENGINEERING (RUSSIAN)
Duration: 4 Years
Fee: 2,200$/Year
3:AERONAUTICAL ENGINEERING (ENGLISH)
Duration: 4 Years
Fee: 3,000$/Year
4:AERONAUTICAL ENGINEERING(MASTERS IN ENGLISH)
DURATION: 2 Years
Fee: 4,000/Year
So if you want to be a part of our aeronautical university for 2020-2021 intakes than write or call us quickly today to reserve your seat.
Whatsapp/Viber: +380952493720
Email: ukrainianacademies@gmail.com