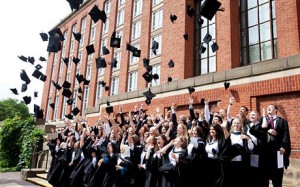 ENGINEERING UNIVERSITIES IN UKRAINE
To study engineering has always been a dream for many international students but they find themselves in a fix that where are the best Engineering universities in the world.
Ukrainian engineering universities are among the best engineering universities in the world at much affordable fee.
In Ukraine there are all specialties available for engineering students and universities are highly equipped to train the foreign students as well as the Ukrainian students.
Engineering education in Ukraine is available in both English or Russian so foreign students may choose their medium of instructions.
Engineering is taught in Ukraine at both bachelor and master level so in case you already have a bachelor degree than may qualify for the admission in master degree in engineering in any field.
in 2019-2020 engineering is taught in any field in Ukraine like computer engineering mechanical engineering electrical engineering civil engineering architectural engineering software engineering petroleum engineering chemical engineering and many more fields.
Ukraine is know as the best quality education in the field of aeronautical engineering in the world and every year a lot of international students graduate from the aviation universities in Ukraine.
So in case you are an international student looking for your admission at best engineering universities than get hurry and apply now for 2019-2020 session in Ukraine.
FROM WHICH COUNTRIES MOST OF THE INTERNATIONAL STUDENTS COME TO STUDY AT ENGINEERING UNIVERSITIES IN UKRAINE?
To study engineering in Ukraine foreign students come from every country of the world may say.
Mostly students come from African and Asian countries and study their different engineering program at universities in Ukraine.
From Africa Nigerian students are in the most numbers who come to study engineering courses at universities in Ukraine.
Nigerian students love to study computer engineering and IT degree program and many come to study aeronautical engineering in Ukraine.
Nigerian students study their engineering programs directly in English medium of instructions.
Oil and Gas engineering in Ukraine is also one of the very popular program among Nigerian students.
In Ukraine almost all engineering courses are taught in both languages English and Russian.
At every engineering university in Ukraine we may find good numbers of Nigerian students and every year bulk of applications are received from Nigeria.
Ghanaian students also come in huge numbers to study engineering in Ukraine.
Students from Ghana also love to study their engineering programs in English medium of instructions and they are found at every engineering university in any city of Ukraine.
Ghanaian students love to study different engineering programs. They are in most numbers at computer engineering faculties in Ukraine.
Aeronautical engineering in Ukraine is also popular program among Ghanaian students and they are brilliant at their studies no matter which engineering university they study at.
Zambian students are also in great numbers at engineering universities for different courses.
Zambian students love to study civil engineering,electrical engineering,building technology and computer engineering.
Aeronautical engineering is also their favorite subject and at aeronautical universities also many Zambian students are studying.
If we say about Asian countries than India is the number one country from where Indian students come to study their engineering courses in Ukraine.
Indian students study all engineering courses and they study their engineering in Ukraine with English medium of instructions.
Aeronautical universities in Ukraine are full of Indian students as they love to study aerospace engineering in Ukraine.
Pakistani students also studying in good numbers at engineering universities in Ukraine and they study mostly at computer engineering faculties.
Civil engineering,Electrical engineering and mechanical engineering faculties are also very popular in Pakistan and many Pakistani students are studying at these engineering faculties in Ukraine.
Egyptian students also come to study many engineering courses in Ukraine and they are also in good numbers studying engineering in Ukraine.
They love to study aeronautical engineering in Ukraine and few other engineering faculties.
Aerospace engineering in Ukraine is their favorite subject as numbers of students show.
They also study their engineering program in English but many Egyptian students study in Russian too after one year language course in Ukraine for Russian language.
We may say that there is no country in the world from where foreign students do not come to study engineering in Ukraine.
These engineering universities of Ukraine are known as best among all European universities and this is the reason for acceptance of engineering degrees from Ukraine worldwide.
ADMISSION PROCESS AT ENGINEERING UNIVERSITIES IN UKRAINE
Admission process is very easy for all international students.
First of all you should choose a course and write us through apply online form or whats app/Email.
We will send you the engineering course details with fee.Once you have received the details for your desired engineering degree program in Ukraine,You will scan us your secondary school documents with international passport copy for assessment.These documents are scanned in the Email of admission staff mentioned below.
This assessment takes 2 days maximum and your are informed about your eligibility or ineligibility for the desired engineering degree program.
Eligible applicants send the admission fee and scan the transfer bank receipt to admission office.
Once all requirements are received by the admission office,Your documents are forwarded to the Ministry of Education,Ukraine for the issuance of official study invitation.
First the invitation is scanned in your Email and than couriered to your postal address for visa issuance.
Courier service takes 5-6 days to deliver your invitation at your address.
ENGINEERING UNIVERSITIES LIST
1. KHARKIV NATIONAL UNIVERSITY OF RADIO ELECTRONICS
2. KYIV NATIONAL TECHNICAL UNIVERSITY
3. KYIV NATIONAL TECHNICAL UNIVERSITY
4. POLTAVA STATE TECHNICAL UNIVERSITY
5. DONETSK NATIONAL TECHNICAL UNIVERSITY
6. TERNOPIL STATE TECHNICAL UNIVERSITY
7. CHERKASSY STATE TECHNOLOGICAL UNIVERSITY
8. KREMENCHUK STATE TECHNICAL UNIVERSITY
9. ODESSA NATIONAL TECHNICAL UNIVERSITY
10. DONBASS STATE MACHINE ENGINEERING ACADEMY
11. DNIPROPETROVSK NATIONAL METALLURGICAL ACADEMY OF UKRAINE
12. KRYVYI RIH TECHNICAL UNIVERSITY
13. DNIPROPETROVSK NATIONAL MINING UNIVERSITY OF UKRAINE
14. IVANO FRANKIVSK STATE UNIVERSITY OF OIL & GAS
15. UKRAINIAN STATE ACDEMY OF CHEMICAL ENGINEERING DNIPROPETROVSK
16. VIINITSYA NATIONAL TECHNICAL UNIVERSITY
17. SEVASTOPOL NATIONA TEHNICAL UNIVERSITY
18. SEVASTOPOL NATIONAL UNIVERSITY OF NUCLEAR ENERGY & INDUSTRY
19. ZAPOROZHYE STATE ENGINEERING ACADEMY
20. ZAPOROZHYE STATE TEHNICAL UNIVERSITY
21. KIROVOGRAD TATE TECHNICAL UNIVERSITY
22. DONBASS MINING & METALLURGICAL UNIVERSITY
23. LVIV NATIONAL TECHNICAL UNIVERSITY
24. NATIONAL SHIPBUILDING UNIVERSITY O UKRAINE
25. UKRAINIANSTATE ACADEMY OF TELECOMMUNICATION ODESSA
26. NATIONAL UNIVERSITY O WATER MANAGEMENT & NATURAL RESOURCES RIVNE
27. KHERSON STATE TECHNICAL UNIVERSITY
28. TECHNOLOGICAL UNIVERSITY OF PODILLYA
29. PRYAZOVSKYI STATE TECHNICAL UNIVERSITY
Interested applicants may apply today for 2019-2020 intake and we will process a fast and quick admission for you.
Ph,Whatsapp/Viber: +380952493720
Email: ukrainianacademies@gmail.com