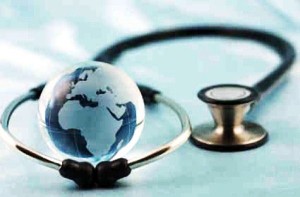 Study Medicine in Ukraine 2019
Before writing here about studying medicine in Ukraine for 2019 intake we must have some reasons that why studying medicine?
WHY TO STUDY MEDICINE?
There are many professions in the world in different areas of practical life after graduating for any degree program but some specific reasons force you to study medicine program and the most important reason is that you want to serve the humanity with high respect.
This profession also opens many doors for you in the further specializations in some certain areas of medical sciences.
It is also high paid profession and once you are a doctor than have the both benefits spiritual and materialistic.
You help others and also have a better respectable life for you with a bright career.
You have vast future option for you to practice anywhere in the world but choose only the WHO recognized university for your general medicine degree.
OPTIONS FOR FURTHER EDUCATION
Your general medicine program ends whenever you want after 6 years of study at any medical university but in this field you have endless opportunities to study further in different specialization fields like Pediatrics Obstetrics & Gynecology Dermatology  Ophthalmology Orthopedics ENT Psychiatry Anesthesiology Plastic Surgery Neurosurgery and many more areas of specializations.
Once you complete your specialization than you are called a specialist in a specif medical field and you become more and more important in your society.
MEDICAL DEGREE FROM A UKRAINIAN UNIVERSITY?
Yes why not.
We admit international students at only WHO,PMDC,MCI,USMLE,PLAB approved medical universities in Ukraine.
Ukraine has the world's best medical universities which are WHO approved and highly ranked in the world.
In case you are interested in studying medicine in Ukraine than right now may contact us for your admission at medical university and we will give you a quick admission for March/September 2018 session.
Tuition fee you will pay on arrival and you will be studying in English medium.
Studying medicine in Ukraine will be quite affordable for you as compare to other countries.
So you may write us today for fast processing of your admission at national medical university.
Admission process is very easy and we will guide you step-by-step once you contact us for your admission.
Admission process is very simple so get hurry if you are searching for your general medicine course abroad.
International applicants who want to join general medicine program in Ukraine in English medium of instructions please contact us by email phone viber or whatsapp and will be provided all the details regarding admission Fee Duration and their accommodation arrangements.
A very quick and fast admission in waiting for you at medical university in Ukraine at affordable price.
10 BENEFITS OF GRADUATING IN GENERAL MEDICINE FROM UKRAINE
1:Quality Education
2:Highly Professional Teaching Staff
3:Modern equipped Labs
4:University Accommodation for International students
5:Affordable Fee
6:Affordable Living
7:Friendly Atmosphere
8:English Medium of Instructions
9:Specialization Options
10:WHO recognized
FROM WHICH COUNTRIES STUDENTS ARE STUDY IN UKRAINE FOR THEIR GENERAL MEDICINE DEGREE PROGRAM?
If we say that international students from almost all countries are studying in Ukraine for their general medicine program it will be lie so telling true from most of the countries students come to study general medicine program here and it is because of so high standard education in Ukraine with modern technology labs and professional teaching staff.
Mostly students come from African Asian and Arab countries even from Portugal Poland Bulgaria UK Latin America and USA too and it is because medical universities are WHO recognized and medium of instructions is English with brilliant English speaking teaching staff.
TUITION FEE 2019-2020
GENERAL MEDICINE(MBBS/MD)
Duration: 6 years
Language of Instruction: English
Tuition Fee: 4,000 US$/Year
Accommodation: 1,200 US$/Year
Other Expenses Include (Medical Insurance,Medical checkup, registration fee, admission fee, Reception at airport & arrival expenses, transportation charges) : 1,550 US$
Complete First Year Expenses: 6,750 US$
Second Year and onward: 5,400 US$/Year
In case you are an international students looking for recognized medical university abroad than you are at right place.You may write or call us today for a quick admission process at medical university 2019-2020 intake and you will be replied very fast by our professional admission staff member assigned for your region.
Ph,WHATSAPP/VIBER:+380952493720
Email: ukrainianacademies@gmail.com