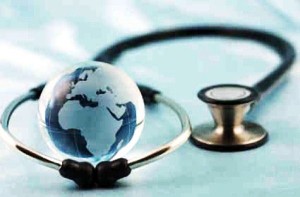 Study Medicine in Ukraine 2018
We admit international students at only WHO,PMDC,MCI,USMLE, approved medical universities in Ukraine.
Ukraine has the world s best medical universities which are WHO approved and highly ranked in the world.
In case you are interested in studying medicine in Ukraine than right now may contact us for your admission at medical university in Ukraine and we will give you a quick admission for March/September 2018 session.
Tuition fee you will pay on arrival and you will be studying in English medium.
Studying medicine in Ukraine will be quite affordable for you as compare to other countries.
So you may write us today for fast processing of your admission at Ukraine medical university.
Admission process is very easy and we will guide you step-by-step once you contact us for your admission.
Admission process is very simple so get hurry if you are searching for your general medicine course destination.
International applicants who want to join medical in Ukraine in English medium of instructions please contact us by email,phone,viber or whatsapp and will be provided all the details regarding admission,Fee,Duration and their accommodation arrangements.
A very quick and fast admission in waiting for you at medical university in Ukraine at affordable price.
GENERAL MEDICINE(MBBS/MD)
Duration: 6 years
Language of Instruction: English
Tuition Fee: 4000 US$/Year
Accommodation: 1000 US$/Year
Other Expenses Include (Medical Insurance,Medical checkup, registration fee, admission fee, Reception at airport & arrival expenses, transportation charges, service charges) : 1550 US$
Complete First Year Expenses: 6550 US$
Second Year and onward: 5300 US$/Year
Ph,WHATSAPP/VIBER:+380952493720