STUDY BANKING IN UKRAINE 2019-2020
To study banking in Ukraine is a great option for those international students who want to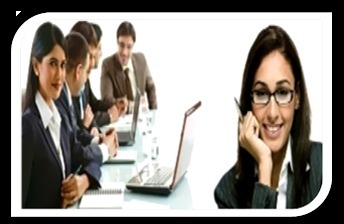 earn banking degree from Europe.
WHERE TO STUDY BANKING IN UKRAINE?
There are many government owned national universities in Ukraine where international students may join their banking degree program.
After earning banking from Ukraine international students may work in any country of the world as Ukrainian banking degree is accepted worldwide.
Lecturers at banking faculties in Ukraine are highly professional and that is the reason of great reputation of Ukrainian banking degree all over the world.
Banking course in Ukraine is taught at national economics universities and international students from many countries are studying at banking faculty.
Every international students who has passed secondary school qualify for the admission at banking faculty for bachelor degree.
For masters degree in Ukraine international applicants must have passed bachelor degree from Ukraine or at home country.
The fee for banking course is much affordable in Ukraine and may say cheapest among all European countries.
LANGUAGE OF INSTRUCTIONS FOR STUDY BANKING IN UKRAINE
Banking course is taught in two languages in Belarus so foreign students has options to choose their medium of instructions.
Banking course is taught in both language of instructions English and Russian.International students who are good at English and coming from the countries where official language is English prefer to study their banking degree in English medium of instructions directly.
These international students are normally from Nigeria,Ghana,India,Pakistan,Namibia,Zambia,Zimbabwe etc etc.
hose international students who come from the countries where official language is French or Arabic join language program for the first year and learn Russian language for 10 Months.After completing this Russian language course they join their banking degree program in Ukraine in Russian medium of instructions.
These foreign students come from Morocco,Egypt,Algeria,Saudi Arabia,Tunis,Qatar,Bahrain etc etc.
International students may choose themselves the language of instructions.
ADMISSION PROCESS FOR FOREIGN STUDENTS IN UKRAINE FOR BANKING COURSE
According to admission process international students who wish to study undergraduate banking degree in Ukraine scan their secondary school certificate with passport copy to admission staff in their Email written below.
Admission office decides their admission eligibility or ineligibility and notify them by Email.
For masters course in Ukraine all foreign students must have passed their bachelor degree to qualify for the admission in Ukraine at banking faculty.
They must scan their bachelor degree too for evaluation.
There are sometimes international students who are not able to meet the admission requirements on the ground of certificate are asked to scan more supporting documents to admission office for their admission completion process.
Those foreign students who receive an eligibility letter are required to send their admission fee and scan the fee receipt to the admission staff for their record.Once the admission fee is received,Their documents are sent to the Ministry of Education,Ukraine for processing of official study invitation.
Once issued within 2 weeks of time,This original study invitation is sent to the address of international student for the processing of visa.
UKRAINE STUDENT VISA PROCESS FOR INTERNATIONAL STUDENTS
In 2018 Ukraine established national visa centers in almost all countries where international students submit their visa file and collect their visa from there.Now there is non appearance visa for international students.
Few nationals still require to apply their visa at Embassy of Ukraine situated in the nearest country.
Interested international students who are looking for their admission for 2019-2020 intake in Ukraine may contact us freely throughout the year.
PH,WHATSAPP,VIBER = +380952493720
EMAIL = ukrainianacademies@gmail.com