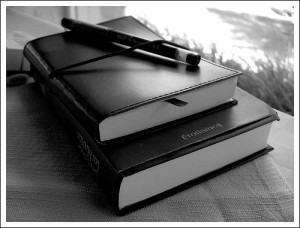 POST GRADUATION IN UKRAINE 2019
Before writing on studying post graduation in Ukraine for 2019-2020 intake we should know that what does it mean?
WHAT IS POST GRADUATION
Post graduation is further study after graduation.
It opens many door for you if you intend to study post graduation in any field after an undergraduate degree program.
Suppose you have passed an undergraduate degree on bachelor level and want to study in the same relevant field than it is called post graduation and you may join this course anywhere as opportunities for post graduation programs are almost available in all countries and universities.
POST GRADUATION IN ENGINEERING IN UKRAINE
There are many branches of engineering education in this field and once you have earned a bachelor degree no matter in which area of engineering education you may join the masters program in the same field.
Ukraine offers masters programs in engineering in all fields like computer engineering civil engineering IT electrical engineering mechanical engineering etc etc.
A post graduate course in Ukraine for your engineering are of study lasts for 1-2 years and you become a post graduate engineer.
Masters courses in engineering area of study are also taught in English medium of instructions almost in all field of engineering education.
MEDICAL POST GRADUATION PROGRAMS IN UKRAINE(CLINICAL RESIDENCY)
We welcome the international students wishing to earn their post graduation degree throughout the year without any admission or entry deadline by Ukrainian authorities.post-graduates are part of a strong and international post-graduate community. Being accepted for a post-graduate course at any Ukrainian higher educational institution is an evidence of previous academic excellence, and future potential.
Duration of the post graduation is 2-3 years.
We offer all faculties for post graduation level.These courses are taught in English, Ukrainian and Russian languages according to the programs approved by the Ministry of Health and Ministry of Education of Ukraine.A wide range of subjects are available, ranging from medicine to business administration.
The individual form of training is based on qualification characteristics, professional and position requirements, principles of realized perspective and doctor's pretensions. Detailed theoretical training is combined with learning practical skills, operative technique, and typical and complex operations.
Here are the main fields of the post graduation:
Orthopedics& Traumatology
Surgery
Gynecology&Obstetrics
Internal diseases
Neurosurgery
Opthamology
Dermatology & Venerology
Pulmonary Medicine
Gastroenterology
Endocrinology
Urology
Cardiology
Anesthesiology & Intensive care medicine
Pediatrics & Children Infectious
Pediatrics Surgery
Nephrology
Therapy
Forensic Medicine
Hygiene Ecology
Urosurgery
Infectious and Epidemiology
Clinical Pharmacology& Pharmacotherapy
Pharmacology
Pharmacological Chemistry
Physical Rehabilitation
Medical Biology
Medical Chemistry
Microbiology
Neurology
Family medicine
Oncology
Social Medicine
Stomatology (Dentistry)
Stomatological Surgery (Dental Surgery)
Stomatological Therapy(Dental Therapy)
Sexopathology
Topographical Anatomy and Operative Surgery
Toxicology
Thoracic surgery
Transplantation
Radiology
Radiational Hygiene
Reflex Therapy
Physiotherapy
Family Medicine
Public Health
Psychology, Psychiatry and Narcology
Psycho Physiology
Psycho Therapy
Professional Pathology
Fees vary widely, depending on the course and institution. Courses taught in English are usually more expensive than courses taught in Ukrainian or Russian.
OTHER POST GRADUATION STUDIES IN UKRAINE
No matter in which area of study you are studying either medical or other courses you always have to chance to study post graduation.
Suppose you are studying Mathematics Biology or Art courses etc etc so in all fields in Ukraine there is always option for study post graduation.
For all questions regarding post-graduate study for 2019 intake please contact us by phone or email:
Ph,WHATSAPP/VIBER:+380952493720
Email:
ukrainianacademies@gmail.com