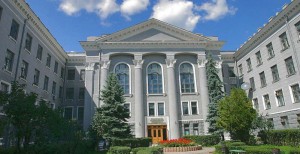 KHARKIV NATIONAL UNIVERSITY OF RADIOELECTRONICS
Kharkiv national university of radioelectronics is one of the oldest technical university in Ukraine.
It has all technical faculties in the field of Computer,Electrics,Electronics,Telecommunications and Biomedical.
The university has 9 faculties and 30 different academic departments.
The kharkiv national university of radioelectronics has the following prominent faculties:
1:Computer Engineering Faculty
2:Faculty of Applied Mathematics and Management
3:Faculty of Automation and Computer Technologies
4:Faculty of Computer Science
5:Faculty of Telecommunications
6:Faculty of Electronics Engineering
7:Faculty of Radio Engineering
8:Preparatory Faculty
The university has cooperation agreements with many Russian and European universities.
Interested international students may contact us today directly for the admission process by phone,email or whatsupp and viber for 2018 intake.
Ph,WHATSAPP/VIBER:+380952493720
Email: ukrainianacademies@gmail.com