We have more than 120 Zimbabwe students study at different faculties in Ukraine.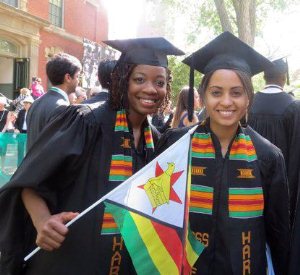 Students from Zimbabwe has to get their visas from Ukraine embassy in South Africa.
VISA REQUIREMENTS:
Students can go directly to South Africa.
Ukrainian Embassy is located in Pretoria, South Africa.
The documents required for study visa are:
1. Original Passport (must be valid for one year)
2. Six passport size photos (6 x 4)
3. Complete filled Application Form.
4. Original study invitation from Ministry of education,Ukraine
5. Original HIV-Test certificate- (Embassy will translate this document)
6. Original School Certificate with Grades or Points (should be attested by Ministry of Foreign Affairs of Zambia OR should be with Apostille seal) – (Embassy will translate and legalize this document)
7. Original Birth Certificate (should be attested by Ministry of Foreign Affairs of Zambia OR should be with Apostille seal) – (Embassy will translate and legalize this document)
8. Original medical examination certificate certified by the official body (should be attested by Ministry of Foreign Affairs of Zimbabwe OR should be with Apostille seal) – (Embassy will translate and legalize this document)
Interested applicants may contact us directly for the admission process:
Ph,WHATSAPP/VIBER:+380952493720
Email: ukrainianacademies@gmail.com