COURSES IN UKRAINE
A very wide range of courses are available at Ukrainian universities so international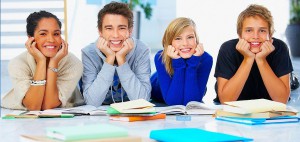 students do not need to think about it and they may select any course.
Courses are available at undergraduate and graduate level so international students may select any course.
Prominent courses in Ukraine are taught in English medium of
instructions and it provides an ease for international students who want to study in Ukraine their desired courses in Ennglish medium directly.
Short courses in Ukraine are not offered normally other than the language courses.
Ukrainian universites offer all courses so you may write us your desired course and we will inform you by Email or Whatsapp about the medium of instructions ppossibilities for the required course in Ukraine.
Undergraduate courses duration is normally 4 years and graduate programs duration is 1-2 years.
General Medicine program is for 6 years.Dentistry and Pharmacy programs are 5 years.
Engineering undergraduate programs duration is 4 years.
In case you do not find the course on this page you want to study in Ukraine,Just write us
and we will inform you about the availability of your desired course.
MEDICAL COURSES IN UKRAINE
Ukraine has the best medical universities in the world with WHO recognition.
Mostly international students come to join MBBS program in Ukraine and many for other medical courses.
Medicine courses are normally taught in English medim of instructions directly throughout the course duuration.
African and Asian students like to study in Engllish directly as they are normally good at English.
For example a Nigerian,Ghanian or Indian international student never goes for Russian medium of instructions.
Students from Arabic or french speaking countries prefer to study medical courses in Russian medium of instructions afterone year preparatory course.
Very soon Ukrainian medicl university is going to start General Medicine program in Frrench medium of instructions directly for the 6 years.
1:General Medicine (English)
2:Dentistry (English)
3:Pharmacy (English)
4:Nursing (English)
5:Veterinary Medicine
ENGINEERING COURSES IN UKRAINE
Ukraine offers all engineering courses in any field at engineering universities in Ukraine.
Mostly courses are taught in English and also in Russian medium of instructions.
Engineering courses are taught at bachelor and master level.
Mostly students come to join Computer engineering,IT and Aeronauutical engineering in Ukraine.
The courses which arre offered in English medium of instructions on bachelor level are also taught in English medium at Master level.
1:Computer Engineering(English)
2:Information Technology(English)
3:Aeronautical Engineering(English)
4:Telecommunication(English)
6:Biomedical(English)
7:Radiotechnics(English)
8:Sound Engineering
9:Software Engineering(English)
10:Electrical Engineering(English)
11:Mechanical Engineering
12:Civil Engineering(English)
13:Architecture Engineering
14:Oil & Gas Engineering(English)
15:Mining(English)
16:Chemical Engineering
17:Food Sciences
18:Agriculture Science
BUSINESS & MANAGEMMENT COURSES IN UKRAINE
Business and Management courses are also mmuch popular among the international students.
These all courses also has the both medium of instructions.
1:Economics(English)
2:Business(English)
3:Management(English)
4:Finance(English)
5:Banking(English)
6:Accounting(English)
7:Tourism(English)
8:Hotel Management(English)
PREPARATORY COURSE:
Many international students come from the countries where the official language is Arabic,Spanish or French so normally they study first year at preparatory faculty for Russian language.
After completion of this basic language course those students join their desired degree programs in Russian medium of instructions.
For admission please following are the contact details:
Ph,WHATSAPP/VIBER:+380952493720
Email:
ukrainianacademies@gmail.com